Statement of the Chair of the Board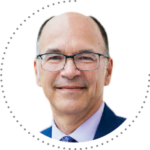 Yvan Duceppe
Chair of the Board
It gives me great pride to be able to share my first words with you as the newly elected chair of Bâtirente's board of directors. Over the past year, I witnessed and appreciated the dedication and commitment of all those who make Bâtirente the unique retirement system that it has become today.
The first important element that comes to mind is Bâtirente's union governance. It enables us to offer a firmly rooted system devoted to meeting the retirement needs of CSN union members.
And what about the power of pooled savings? With nearly $1 billion in accumulated member savings, Bâtirente has earned its boasting rights as a strong organization, one which allows its members to take advantage of an extensive range of services, high-performance funds and reduced fees.
Read more
Furthermore, in the context of the climate emergency that we're facing, I would be remiss not to highlight Bâtirente's remarkable responsible investment leadership. It is based on the conviction that actively managing the environmental, social and governance (ESG) risks of the companies represented in our portfolios helps members reach their retirement goals and ensures long-term economic and social development, all with a view to sustainable financial performance. This is a real and deep commitment. A good example is the climate commitment made by Bâtirente in 2020, which remains one of the most ambitious to date compared to other major institutional investors.
Bâtirente would never have been able to become what it is now without the contribution of several important people. To honour them, we created the Honour Roll in 2020, which pays tribute to the organization's Builders. After Léopold Beaulieu—the first person to be named to this honour roll—it was the turn of two other pillars, who had been at Bâtirente since its inception, to be inscribed therein: Claude Rioux, Board Secretary from 1987 to 2004, and Jacques Allard (added posthumously), who sat as a Bâtirente director from 1987 to 2001. Together these three builders were at the heart of Bâtirente's founding. I wish to thank them for their contribution and add my voice to the well-deserved tribute paid to them during the annual general meeting in June 2021.
"With nearly $1 billion in accumulated member savings, Bâtirente has earned its boasting rights as a strong organization, one which allows its members to take advantage of an extensive range of services, high-performance funds and reduced fees."
The year 2021 ushered in many changes. In addition to my election as Chair, we saw a first in Bâtirente's history—a transition in the CEO role. In fact, at the end of a formal process, the board chose Éric Filion to succeed Daniel Simard. Given Éric's experience, actuarial background and past five years spent working in operations management, I am convinced that he will capably guide Bâtirente's evolution in the years to come.
I'd like to highlight the substantial contribution by our colleague Daniel Simard in building up Bâtirente to what it is today. Initially guided by his spirit of union activism and driven by his conviction to provide workers with a retirement plan, Daniel helped build a unique retirement system, created by and for unions.
I would also like to thank Pierre Patry, whom I succeeded as board chair. His 17 years presiding over the board of Bâtirente helped solidify the role of groups and unions in the organization's governance and firmly place Bâtirente on the road to success, which now defines it.
I should point out, as well, the exceptional contribution by Pierre and Daniel to the responsible investment field. Their actions have enshrined Bâtirente in history as one of the first signatories of the Principles for Responsible Investment (PRI), a program under the auspices of the United Nations, and have made us an undisputed leader in this area.
Similarly, I also need to shine the spotlight on the extraordinary contribution of two members who left our board in 2021. Firstly, Nathalie Arguin, Board Vice-Chair, who stepped down from the board after her election to CSN's executive committee, which I congratulate her for! Secondly, Benoit Théorêt, who left the board following the closure of the plant where he was active for a number of years. I extend my heartfelt thanks to both for their valuable contribution. Bâtirente relies on committed activists like them to pursue its mission.
Two new members were also welcomed by Bâtirente's board in 2021: Kevin Gagnon and Simon Mathieu Malenfant. I welcome them and thank them for their commitment.
Before concluding, I would just like to mention all the directors and external members of our committees. My sincere thanks to them for all they have done to ensure our success.
Finally, thank you to Éric Filion, Daniel Simard and all members of the team who helped make 2021 an outstanding year! You rose to meet the many challenges, especially related to the pandemic, and you did so with passion and commitment.
The efforts and dedication of each and every one have made Bâtirente a strong, efficient and responsible organization benefiting all its members.

STATEMENT OF THE CHIEF EXECUTIVE OFFICER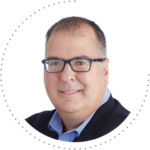 Just when we thought that 2020 was our most challenging year yet, we're now walking back that initial assessment: 2021 threw us quite the curve ball with more than our fair share of the unexpected. The resilience of every individual was certainly put to the test.
Fortunately, we managed to get through the year with flying colours due to our team's strength, the trust we had from unions and their members, and a great deal of solidarity. And we have to admit that, despite the difficulties, 2021 was an extraordinary year in terms of the results achieved.
Among these, I would highlight three major accomplishments that give us reason to be proud, as they exemplify how unions ensure a successful retirement for their members by participating in Bâtirente's system.
Read more
A strong relationship of trust with unions and their members
This trust is expressed in various ways. First, through our annual satisfaction survey results, which help confirm our members' appreciation for the services offered.
Secondly, thanks to our partners—including the CSN and the federations supporting us—Bâtirente attracted a record number of members (nearly 2,000) from unions that recently joined our corporation. The arrival of these groups affiliated with several federations is proof of Bâtirente's desirability and of the importance of pooled savings as a means to help members succeed in their retirement plans.
The greater our membership, the further we come each year in achieving our theme: My retirement. Our strength.
Bringing our members closer to their retirement goals
Bâtirente's mission is to be the indispensable partner of CSN-affiliated unions for their members' financial well-being. A number of indicators show the progress made in this area, particularly the 11% increase in average accumulated savings per Bâtirente member. Their wealth grew during the pandemic, and they are now closer to achieving a successful retirement. The dramatic rise in voluntary contributions and increase in number of TFSA accounts, for special projects, are also strong signs of success for our members. But nothing demonstrates this success more clearly than the increased annuities paid out to our retirees. That latter category reached $17.4M in 2021, up 29% from the previous year.
Performing with Bâtirente Funds
Our Diversified Funds, in which the vast majority of our members' savings are invested, performed exceptionally well in 2021, with returns ranging from 6.4% for safer funds to 15.8% in the case of more aggressive funds. In addition, each of these funds surpassed the benchmark portfolio performance, often by more than 1%. By offering a wide range of high-performance funds adapted to all risk profiles, Bâtirente ensures it meets the needs of every one of its members.
"I particularly have to mention the retirement of Daniel Simard. […] I had the privilege of working by his side these past five years, and it is an honour for me to succeed him as CEO."
The performance achieved by our funds showcases our teams' expertise as well as the relevance of the strategies implemented, which are based on responsible investment. As a leader in this field for over 15 years, Bâtirente has been continuing its efforts in that direction, through the unveiling of our landmark climate commitment in 2020, which was reflected in our concrete actions and results in 2021.
Bâtirente's successes have, however, also brought with them their own set of challenges, such as the need for proactive growth management. To properly address this and maintain the quality of its services, Bâtirente must continue developing its ability to adapt. This is one of the themes fuelling the strategic decision-making launched in 2021 and ongoing in 2022.
Like all other organizations, Bâtirente faces challenges related to training, privacy (protection of personal information), and even information technology security.
In response to these concerns, and with the Board's support, we have decided to put in place a new management team. The latter will provide us with a structured solution to deal systematically and dynamically with any challenges that come our way.
Management transition
Bâtirente's success lies in the efforts of various colleagues that have put their heart and skills into supporting our members. There are many deserving people who could be mentioned, and the Builders' Honour Roll already pays tribute to several of the pillars who helped establish our corporation.
However, I particularly have to mention the retirement of Daniel Simard. I wish to pay tribute here to his work. Daniel's departure will create a void that will need to be filled on several fronts. His deep belief in union values, his detailed knowledge of retirement systems' intricate complexities, and his unshakable faith in the virtues of responsible investment all helped build Bâtirente into what it is today: a strong, human-centred, responsible organization. He stood out for his exceptional humanity and work ethic. I had the privilege of working by his side these past five years, and it is an honour for me to succeed him as CEO. Thank you, Daniel, for your guidance!
Let me take this opportunity to congratulate our Board members on their valuable work and their passion for Bâtirente. I'd also like to thank them for the trust they've placed in me.
Finally, especially during this pandemic period, Bâtirente would never have been able to fulfil its mission without the contribution of its team and partners. Thank you for your dedication and willingness to constantly meet the needs of our unions and members who are at the heart of Bâtirente!
We can take great collective pride in Bâtirente: a dream born in the imagination of supporters devoted to this cause back in the 1980s, which has, more than 30 years later, turned tens of thousands of members' retirement dreams into reality.
"While my retirement is barely on the horizon, it's still too early for me to look back and claim to have written Bâtirente's history. However, it's my great pleasure to accept the invitation, on the occasion of my departure, to share what I consider to be my proudest professional contributions that have profoundly inspired me and driven my actions throughout the 44 years of my involvement in our cherished CSN union.
So many people from near and far have played a role in the numerous projects I accomplished on this journey. Unfortunately, I will not mention anyone in particular here to avoid leaving anyone out. In fact, what gives our movement its value is the people who have devoted themselves to it. And I've met some of the most courageous, determined, generous and committed activists along the way. Inspiring individuals whom I, in turn, have sought to inspire. Thinking back on all of them as I write these words stirs up many emotions. Allow me then to mention some of the milestones of my own story, which is, to a certain degree, the story of Bâtirente—our retirement system—which marks its 35th anniversary in 2022."
Find out more   ❭

Organization profile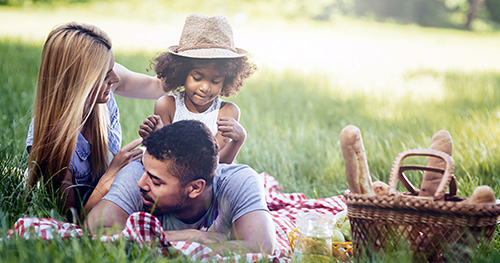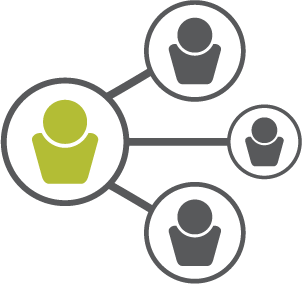 GROUPS
317
99.9% of group loyalty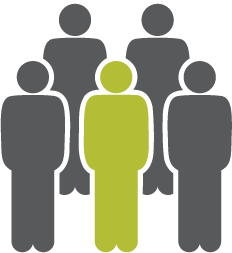 NUMBER OF MEMBERS
25,065
an increase of 8.0%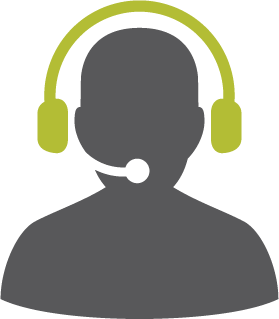 MY ACCOUNT SECURE SECTION
178,400
visits, an increase of 32.1%

Management report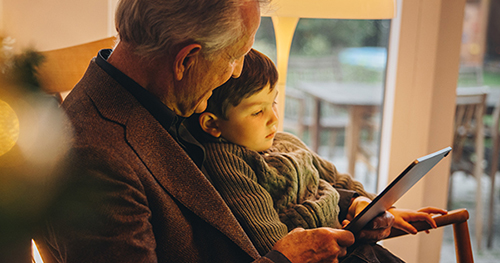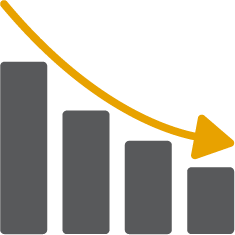 MANAGEMENT FEES
$8.7M
of discount for members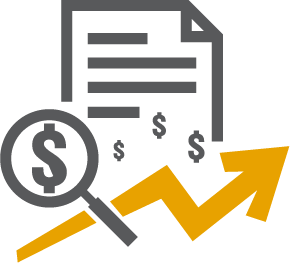 ACCUMULATED SAVINGS
$984.5M
up 20.0%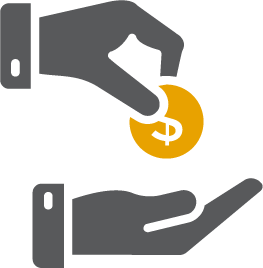 PENSIONS PAID TO RETIREES
$17.4M
an increase of 28.7%

Financial review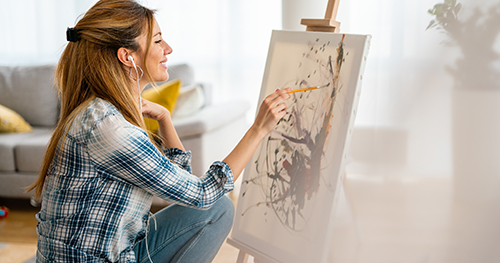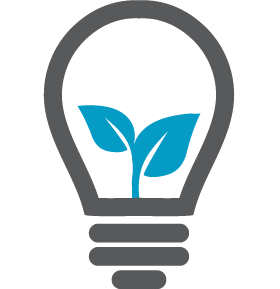 IMPACT INVESTMENTS
$233M
allocation tripled in 4 years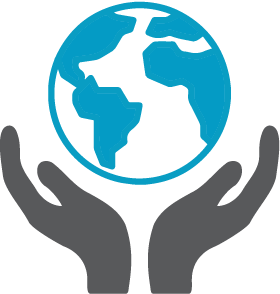 CLIMATE COMMITMENT
4 objectives
for 2025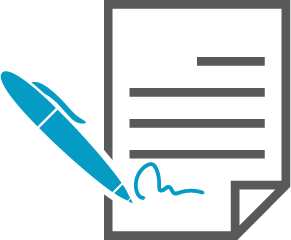 CARBON FOOTPRINT
17%
below market rate
Financial Reports (French only)