Information on Retirement Savings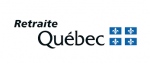 CSN Collectives Tools
Bâtirente is actively promoting a socially responsible finance in collaboration with various other economic development institutions created at the initiative of the CSN. These institutions are housed together under the roof of the Carrefour financier solidaire, located at 2175 De Maisonneuve Blvd. East in Montréal.
Partners for Responsible Investment
The Bâtirente team also contributes to the work of several national and international organizations that are developing extrafinancial risks assessment and management tools.