Statement of the Chair of the Board
Pierre Patry
Chair of the Board
It is with a great sense of accomplishment that I address you all for the last time. I am leaving the chairmanship of Bâtirente's board of directors after 17 years, during which I had the distinct privilege of seeing this corporation grow, innovate, and prosper. Today, Bâtirente is a complete retirement system, more accessible than ever to all CSN members.
It is therefore with the strongest conviction, that I once again encourage CSN-affiliated unions and their members to discover and take advantage of the benefits of Bâtirente, which today brings together 313 groups and over 23,000 members. Additionally, I am and will continue to be convinced that this is the best way to guide our members to a successful retirement.
Read more
A year of conquering challenges
Our last annual general meeting (AGM) was conducted in an entirely virtual format for the first time in our history, emphasizing to us just how unusual a year 2020 was. Bâtirente was able to face the many challenges that 2020 brought while maintaining the full confidence of its groups, members, and growing number of retirees.
Let's hear it for our Builders!
At that AGM, I also had the pleasure of announcing the creation of an honour roll in tribute to the Builders of our organization, in recognition of those whose achievements have allowed Bâtirente to successfully carry out its mission today. I also proudly revealed the nomination of Mr. Léopold Beaulieu as our first Builder. One of Bâtirente's founders and the former CEO of Fondaction, Léopold stepped down from our board of directors after 33 years, which included his role as chairman from 1987 to 1999. Again, thank you, Léopold!
The unveiling of a landmark climate commitment
The year 2020 also made us see the value of a strong, resilient, just economy built on the principles of sustainable development. More so than ever before, Bâtirente is committed to responsible investing. In 2020, the value of our impact investments reached $145M, and 100% of our assets were invested in firms that are signatories to the Principles for Responsible Investment (PRI) and that integrate environmental, social and governance (ESG) criteria into their management practices. These outcomes aligned with our four pillars of responsible investing—Invest, Engage, Measure and Cooperate—and are worthy of celebration. In the fall of 2020, we were especially excited to release our Climate Commitment, which demonstrates our dedication to ensuring the resilience and performance of our portfolios in the face of climate change and includes ambitious targets to be achieved by 2025.
"The year 2020 also made us see the value of a strong, resilient, just economy built on the principles of sustainable development. More so than ever before, Bâtirente is committed to responsible investing."
It was an honour to work with all of you!
I sincerely wish to acknowledge the efforts of all the directors and external members of our committees with whom I have had the pleasure of working to grow this corporation over the years. I would like to thank each one of you for your contribution to our success. Your loyalty is remarkable proof of your confidence in Bâtirente.
I warmly commend my colleague and friend Daniel Simard, with whom I have travelled all this way, and I thank him for having fulfilled the objective that the CSN had set for itself in 1985: to provide its affiliates with a comprehensive pension system. My best wishes also go out to all the members of the Bâtirente team, those who were there from the start and the recruits who have joined the ranks in recent years. It is up to them to bring their contribution and enable Bâtirente to continue moving forward.
I am proud to leave a healthy organization to my successor, and I am confident that he will continue to build on its accomplishments with the same dedication to our responsibilities to the unions and their members.

Statement of the Chief Executive Officer
To say that 2020 brought its share of difficulties and challenges would be an understatement. Volatile stock markets, the need to continually adapt to changing directives, union partners facing mass layoffs, workers facing uncertainty, and retired members worried about their financial future were elements of the turmoil we had to grapple with in a year marked by contradiction and hardship.
A retirement system such as Bâtirente is designed to be forward-looking. Retirement planning, optimizing investments, and supporting unions in their negotiations all lie in the DNA of a system like ours. In 2020, Bâtirente had to continue its mission while facing the pandemic daily.
Read more
A corporation with resilience
From the moment the first lockdown measures were announced in March 2020, we undertook all the necessary steps to act responsibly and ensure the safety of our employees, members, and partners. All resources were mobilized to allow our teams to work from home. I would like to thank all my colleagues for their adaptability and resilience as they took on the challenges and pursued their mission while remaining available and proactive with our groups and members, especially our retired members.
Our development team reached out to hundreds of retired members to help them through the upheaval.
As a result of COVID-19, 2020 became a year of accelerated transition to retirement for a significant number of our members. Accordingly, many of them turned to Plannuity, our exclusive service that prepares and assists them into retirement. It is also appropriate to recall that Plannuity, which ensures continuity in the management of our members' savings during the important retirement phase, also celebrated its 10th anniversary in 2020.
The development team was also at the ready to provide specialized support to groups facing economic difficulties. We have heartfelt concern for the hotel and tourism sector, as it was hit hard by the crisis and continues to suffer from the severe consequences.
The efforts of the members of the Investment and extrafinancial risk committee must also be highlighted. Together with the investment team, they took immediate action to closely monitor market trends and ensure the resilience of our funds in this highly volatile environment, particularly during the first quarter.
In 2020, the Bâtirente Diversified Funds posted positive gross returns ranging from 0.3% for the Patrimonial Fund to 7.9% for the Intrepid Fund. In a longer-term perspective, over 5 years the Diversified Funds provided annualized gross returns ranging from 3.9% to 8.7%, well above the rate of inflation. Given the current health crisis, it is essential to take a long-term view.
"Despite the storm that was shaking the world, Bâtirente continued to move forward as a responsible corporation and announced an ambitious climate commitment in the fall of 2020."
A corporation moving forward
We can celebrate our ability to stay the course during this global health crisis. And we can take pride in facing this adversity while continuing to maintain our longer-term perspective to support our members in achieving a successful retirement.
Despite the storm that was shaking the world, Bâtirente continued to move forward as a responsible corporation and announced an ambitious climate commitment in the fall of 2020. Climate change is a predominant issue that has shaped our work in sustainable investment over time. We have demonstrated leadership by measuring the carbon footprint of our portfolios, adding green bonds to our fixed income portfolios, engaging with shareholders, and introducing impact strategies in equities and real estate.
Determined to go even further, at our virtual annual general meeting we unveiled this robust climate commitment and its ambitious targets to achieve by 2025. For example, we will progressively reduce our exposure to climate risk by 50% through a similar reduction in the carbon footprint of our equity portfolios. We will invest in the transition to a low emission economy by doubling our capital allocation to impact investments. We will strengthen our shareholder engagement program by aiming to improve the climate performance of businesses. Finally, together with our committed partners, we will work to mobilize all sectors of society in favour of the transition to a low-carbon economy.
Yet another factor took on immense important in 2020. I'm thinking here of technology. As part of our 2017 strategic planning, we had made investing in technology a priority to increase our organizational effectiveness. We couldn't have made a better decision, given what was in store for us in 2020. With the conversion of our IT systems to cloud computing completed in 2019, at the height of the crisis, we were able to maintain our level of service and continue to communicate better than ever with our members, groups and Bâtirente team members through video conferencing, now as accessible as it was in Star Trek. In turn, our members and groups continued to have access to reliable and quality online services. A growing number of our members are now using the secure My Account secure section of our website to track their savings, update their personal information and access their quarterly financial statements.
The pandemic also forced us to postpone our annual general meeting (AGM) from June 2020 to October and to conduct it in virtual mode. This challenge was masterfully handled by our entire team and the response from groups to this new format was excellent. In fact, the virtual AGM was a great opportunity for some remote groups located far from the major centres of Québec City and Montréal to participate in our democratic exercise despite the distance.
This was Pierre Patry's last meeting as chair of the board of directors of our corporation for the previous 17 years. We are all extremely grateful for his contribution to the development and success of Bâtirente.
It has been an honour to serve under a board chair who understands, knows how to trust, and gives good advice. I learned from Pierre that patience is a virtue and that prudence is more valuable than audacity. Prudence and patience are two values that are essential to the management of a pension system such as ours, and they ensure its success. Pierre
also contributed a complementary skill to these two fundamental qualities: Cartesian logic—which most certainly came from his training as a mathematician. Without a doubt, this type of reasoning is essential to the exercise of fiduciary responsibility of which we were the two main trustees. I thank Pierre for his unfailing support throughout his many years of service.
Yvan Duceppe, the new CSN treasurer and designated administrator and chair of the Bâtirente board of directors, will be a worthy successor, especially because he upholds the very same values and sense of responsibility for the workers who put their trust in us. Welcome, Yvan!
A robust and confident corporation
Bâtirente has overcome the challenges of a year of adversity thanks to the solid foundation of the corporation that, over nearly 35 years in operation, has never stopped evolving, innovating, and adapting to the ever-changing realities of work and retirement.
We are delighted to report that our number of active members is steadily increasing, as is our number of retirees. Accumulated savings surpassed $820M, a year-over-year increase of 7.5%. The assets of our retirement benefit plans, RRIFs and LIFs combined, reached $88.5M, representing a 21.1% year-over-year gain. As a testament to our success in providing service to members and their retirement goals, pension benefits paid out of these plans reached a new high of $13.5M in 2020, up 15.4% over the previous year.
The constant growth revealed by these indicators convinces us more than ever that we are fulfilling our mission to be an indispensable partner of the CSN's affiliated unions as they lead their members to successful retirement. We are proud of this! Indeed, our pride in these accomplishments is even greater because we are achieving them without abdicating our leadership role in responsible investing. We were honoured to receive the "Sustainable Investment" prize in the Canadian Investment Review's 2020 Pension Leadership Awards.
Let's keep moving forward together!

Organization profile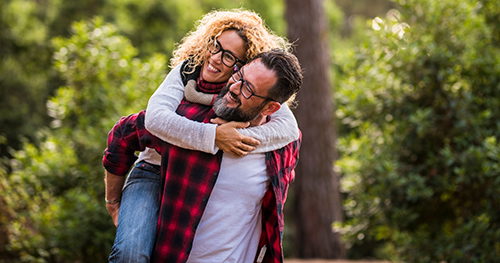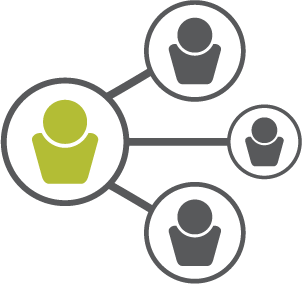 GROUPS
313
99.8% of group loyalty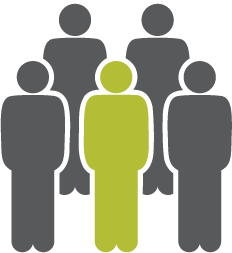 NUMBER OF MEMBERS
23,218
a 2.5% increase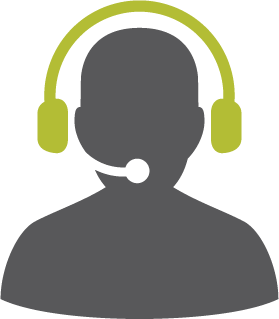 MY ACCOUNT SECURE SECTION
135,000
visits, an increase of 48.8%

Management report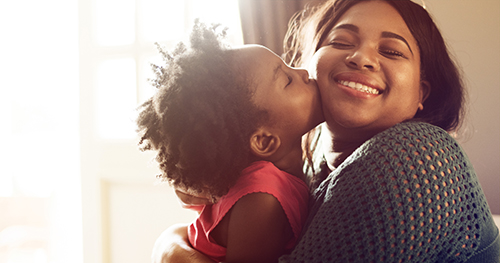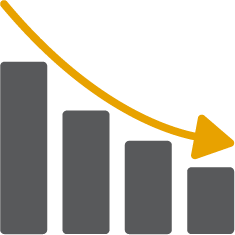 MANAGEMENT FEES
$6.5M
of discount for members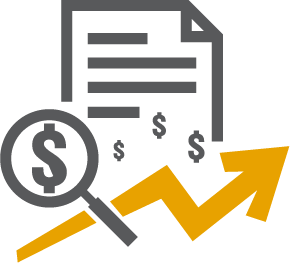 ACCUMULATED SAVINGS
$820.6M
an increase of 7.5%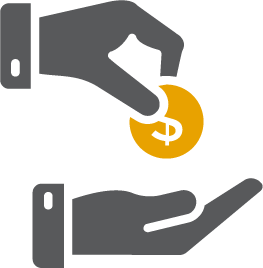 PENSIONS PAID TO RETIREES
$13.5M
an increase of 15.4%

Financial review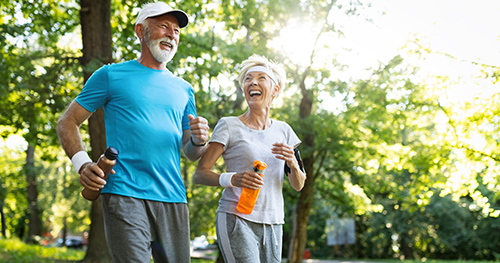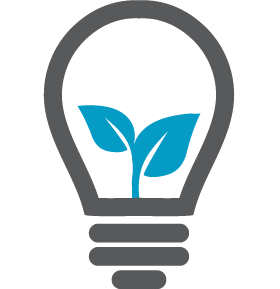 IMPACT INVESTMENTS
$145M
in capital allocation, +50%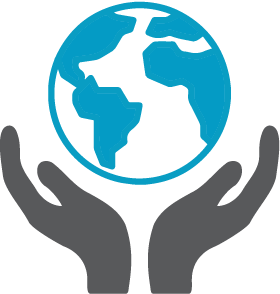 CLIMATE COMMITMENT
2025
4 ambitious objectives for 2025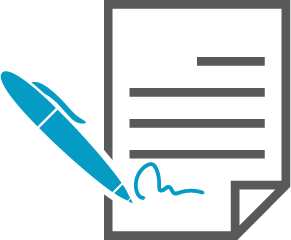 CARBON FOOTPRINT
23%
lower than that of their benchmark portfolios